The COVID-19 pandemic has created unprecedented panic and pain; a sense of extreme vulnerability and fear of the unknown among peoples across the world irrespective of their race, religion, gender and economic status.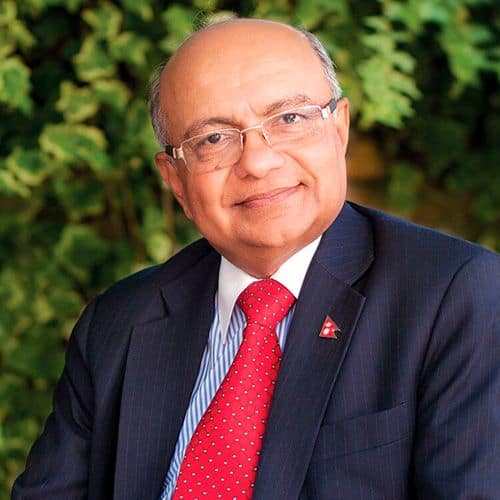 While the elderly and those with pre-existing health complications are the most vulnerable to COVID-19, as always, women and children often become extra-vulnerable not only from the virus but also from their vulnerable situation in most societies, including from domestic violence, gender-based violence and lack of effective social safety nets.
It is precisely in such times of extraordinary risks and vulnerability that people look up to God and their faith leaders for moral, spiritual and religious guidance and help. Wise religious leaders and enlightened faith-based organizations offer prayers as well as reassuring counselling and support in such situations.
In keeping with its long-standing humanistic mission and commitment to protecting the rights and well-being of children, Arigatou International has launched a campaign to help keep all children safe during the COVID-19 pandemic, and to support children, their parents and caregivers who are infected or affected by the coronavirus.
I commend Arigatou's solidarity with other organizations committed to the survival, development and protection of children. By sharing positive messages and practical resources on its websites and social media, the Arigatou campaign seeks to disseminate the voices of children, religious leaders and partners for families to nurture values and spirituality in children while they stay at home on the impact of the pandemic on children's lives. It will also disseminate evidence-based recommendations for religious communities, families, caregivers and all those in close contact with children.
At a time when there are many reports of certain religious sects ignoring or defying authoritative public health advice and guidance, that has contributed to exponential increase in COVID-19 cases in several countries, we need religious organizations and faith leaders to share evidence-based information, compassionate care and healing counselling and support to their followers.
I wish the campaign by Arigatou International much success in contributing to this noble mission by helping to bring out the best of religious, spiritual and ethical guidance to children, parents, and care-givers, and thus complementing the efforts of public health professionals around the world.
Kul Chandra Gautam
Chair, Arigatou International Advisory Group,
Former Deputy Executive Director, UNICEF,
and Assistant Secretary-General, United Nations.