GNRC Children's Committee
Member of the GNRC Children's Committee 2021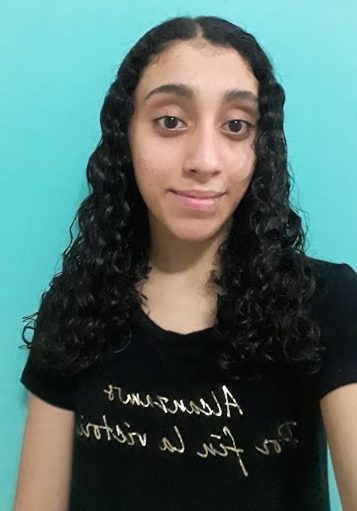 My name is Lucia, I am 16 years old and I am from Panama. I am a very determined, happy, and friendly person, someone who really likes to help others and likes to see other people happy.
I live with my dad, my stepmother, and my nana. I'm a single child. My parents are always there for me, but my grandmother is the person I trust the most. She always helps me with all the things that happen to me and I love her very much.
I live in a city full of people, very beautiful and full of culture. People here are full of energy and very patriotic.
I really like going to school, I'm in the 11th grade and my favorite subject is Mathematics. Due to the pandemic, I go to school part-time, and part-time I have online classes. That's good because I really like being able to spend time with my friends face-to-face. I really like talking to them in my spare time. I also like TikTok, and playing the violin.
Music fascinates me. Listening to music makes me very happy and active. I think that everyone should listen to music to cheer themselves up. I can't imagine what my life would be like if music didn't exist.
I am part of GNRC Panama because I see it as an opportunity to do something to improve the world we live in and to learn about topics that I normally wouldn't know if it wasn't for this group.
In our GNRC group, we do a lot of workshops on various topics, we have meetings with people of different religions and we do projects to discuss how to end violence against children.
I have many dreams, but I feel that the biggest one is to be able to travel around the world and visit many places when I grow up. I also dream of living in a European country for a while. I want to be able to experience the different ways of life and cultures that exist in other countries.
In 10 years I want to see myself being happy, being a much more mature person, who has managed to overcome her fears. I want to be someone who has been able to help others and who has made a difference.
Something that I would like to share is also a phrase that I think we should all keep in mind and that is: "asking for help is not a sign of weakness, but a sign of strength". I share this because I feel that, by nature, we have all had moments when we are afraid to ask for help because we feel that we will be judged or that we won't be understood, but in reality it is normal and there will always be someone who understands us.
July 2021