Response to COVID-19: Voices of Children
Message from Youth Leader J.M.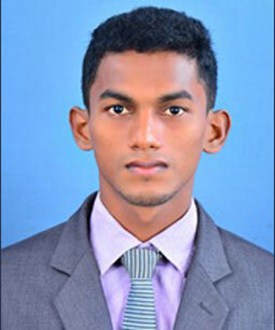 Name: J.M.
Gender: Male
Age: 18
Religion: Islam
Country: Sri Lanka
District: Batticaloa
Division: Eravur
Children and youth in Sri Lanka are being sensitized on how to manage the basic resources available to them. We follow the rules and regulations set by our community elders and the government on protecting ourselves from the Coronavirus including abiding to the police curfew. We have been sensitized on our social responsibility to protect our love ones and most importantly ourselves. We follow the basic protective measures such as wearing masks, keeping social distance and maintaining hygiene such as washing hands.
Children and youth need to be aware of the risks; only by knowing the dangers of the virus can they also protect themselves. I advise my fellow young people not break the laws of our country and listen and support the relevant state authorities who work hard to protect us from this virus which is widely spreading in the country now.
We are engaging in community sensitization on basic protective measures and we also teach our peers on the same including the importance of social distancing.
There is a food shortage in the villages due to the restrictions. It would be great if well wishers could support the underprivileged.