Empowering Children to Shape the World
Arigatou International values children for who they are and fully involves them in its work, ensuring their safe and meaningful participation while affirming their human dignity.
Children are natural innovators with the capacity to imagine effective solutions for the world's most pressing problems. They are strong team players who can inspire not only their peers but all of us to take action together for justice and peace. They want to make a difference and have much to teach us. Born with a longing to live  with meaning, purpose and joy, children have the right to a voice in shaping the world.
At Arigatou International, we have great faith in children. One of our leading priorities is to inspire more and more people to listen to what children have to say and involve them as equal participants in building a better world. This is why we work so hard not only to secure children's basic rights to safety, healthy development, and connection, but also to foster their capacity to be changemakers and empathetic leaders who drive transformation in their communities.
Arigatou International offers creative opportunities for children to take action for change, as well as to connect with their diverse peers all over the world to build a better future. We reach out across religious, socioeconomic, and ethnic boundaries, inviting every unique voice to be part of the solution to the challenges children face worldwide.
Arigatou International collaborates with religious leaders and faith communities, international agencies, civil society organizations, governments— and most importantly, children and young people themselves — in more than 80 countries around the world.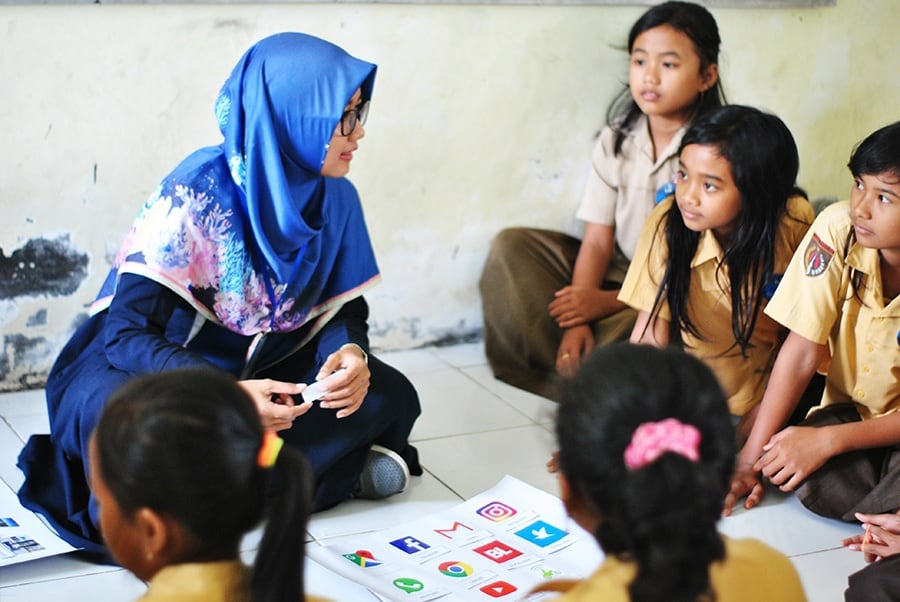 Creating environments where children are safe — physically, socially, emotionally, and spiritually — can help them develop to their fullest potential. Ensuring that children are aware of their rights and equipped to respond in positive ways enables them to pursue their own well-being. Children are individuals in their own right, and their empowerment is a sine qua non for their protection.
To mark the 30th anniversary of the United Nations Convention on the Rights of the Child in 2019, Arigatou International worked in close collaboration with members of the Global Network of Religions for Children (GNRC), particularly children, to develop "All with Children," a special online space within the Arigatou International website especially designed for children to use and to promote children's safeguarding, participation and empowerment. The title of the online space adds depth and nuance to Arigatou International's "All for Children" stance by re-emphasizing that children themselves are an essential part of everything we do.
This online space is part of our long-term strategy to work more closely together with children and young people, and it represents a concrete effort to strengthen our commitment to work not only for children but also with them.
Faith in Action for Children: A Virtual Exhibition
Take a tour through the halls of our 3D exhibition* full of voices of children and adults about the impact of COVID-19 in the lives of children and learn what we can do together.
*While you can visit this exhibition using any device, for the full 3D experience we recommend accessing it via a computer.