Empowering Children to Shape the World
Arigatou International values children for who they are and fully involves them in its work, ensuring their safe and meaningful participation while affirming their human dignity.
Arigatou International collaborates with religious leaders and faith communities, international agencies, civil society organizations, governments— and most importantly, children and young people themselves — in more than 80 countries around the world.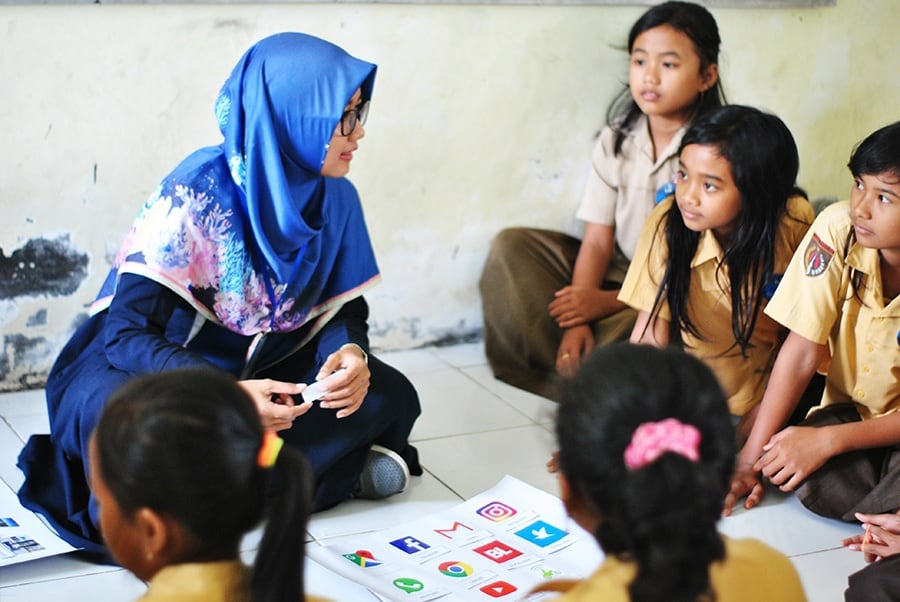 Creating environments where children are safe — physically, socially, emotionally, and spiritually — can help them develop to their fullest potential. Ensuring that children are aware of their rights and equipped to respond in positive ways enables them to pursue their own well-being. Children are individuals in their own right, and their empowerment is a sine qua non for their protection.
To mark the 30th anniversary of the United Nations Convention on the Rights of the Child in 2019, Arigatou International worked in close collaboration with members of the Global Network of Religions for Children (GNRC), particularly children, to develop "All with Children," a special online space within the Arigatou International website especially designed for children to use and to promote children's safeguarding, participation and empowerment. The title of the online space adds depth and nuance to Arigatou International's "All for Children" stance by re-emphasizing that children themselves are an essential part of everything we do.
This online space is part of our long-term strategy to work more closely together with children and young people, and it represents a concrete effort to strengthen our commitment to work not only for children but also with them.
Faith in Action for Children: A Virtual Exhibition
Take a tour through the halls of our 3D exhibition* full of voices of children and adults about the impact of COVID-19 in the lives of children and learn what we can do together.
*While you can visit this exhibition using any device, for the full 3D experience we recommend accessing it via a computer.