Arigatou International is all for children, but also all with them.
Children are at the center of all we do and how we do it. We work to ensure the creation of safe spaces and learning opportunities, free from any form of violence, where children can fully express themselves, participate, engage with people of different cultures and beliefs, and become actively and positively involved in our work and in their communities.
Our 3 Pillars of Child Involvement
Support children in your community to apply for the Children's Solutions Lab
The Children's Solutions Lab (CLS) aims to support young people in taking action to address poverty affecting children in their communities through solutions based on education.
Five genuine and impactful child-led projects will be selected this year to receive micro-funds (ranging from 500USD to 2000USD) and mentoring from Arigatou International for its implementation.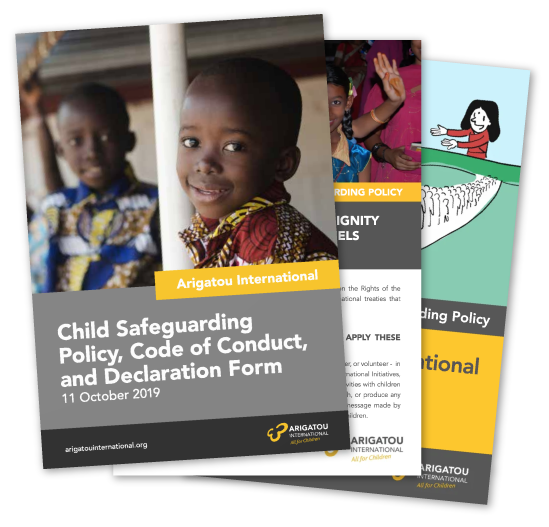 Key Resources to Ensure Children's Safeguarding
Child Safeguarding is paramount to Arigatou International. Our Child Safeguarding Policy and Code of Conduct describes Arigatou International's commitment to ensure that all our programs and activities prevent and respond to any safeguarding concern. They provide comprehensive and clear guidelines for all our staff members, volunteers and partners to keep children safe. Together with Arigatou International's Policy and Code of Conduct, we have also developed two resources to ensure that all children we work with are safeguarded and treated with dignity and respect.