GNRC Children's Committee
Member of the GNRC Children's Committee 2021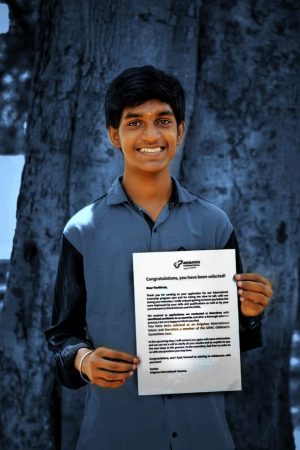 My name is Pavithran, I am 15 years old and I am from India. I'm an active volunteer at Shanti Ashram and I'm a member of the GNRC Children's Committee at Arigatou International.
My strength is volunteering, and volunteering makes me stronger and gives me leadership skills. During this pandemic, I've volunteered at Shanti Ashram continuously for six months. It has been a very nice experience.
I live with my mom and my younger brother. I live in a village where people are very quiet.  I'm studying 10th standard in PSG high school and I like my school very much.
My hobbies are watching television, listening to music, and playing Kabadi.
I have the dream of going to the Ladakh region by bike (3200 km. far from Coimbatore).
July 2021