"Children are great imitators. So give them something great to imitate"
Anonymous
Since I deal with many children on a daily basis I write this article from the perspective of a pre-school teacher.
The Corona virus disease (Covid-19) has an impact in everyone's life around the world. School closure, social distancing and working on line has now become common and may become the norm of the future.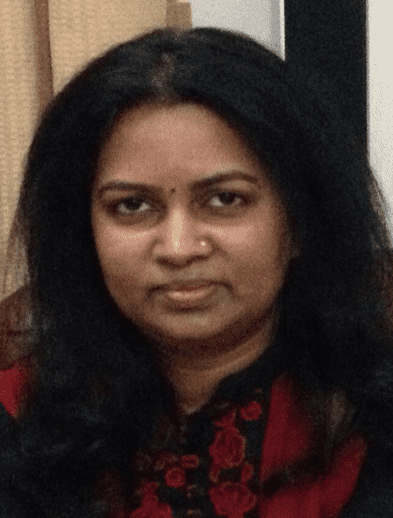 In this situation it's very important to educate our children about the risks of the disease, and the ways of prevention by encouraging them to:
Wash hands frequently with soap & water for 20 seconds by rubbing both sides of the hands, between fingers and the tip of the fingers.
Use sanitizers to defeat germs.
Cover their mouth & nose while coughing and sneezing into their flexed elbows or to use tissues and then to dispose the used tissues immediately in a safe and secure manner .
Maintain social distancing.
Avoid contact with people whom they suspect of being sick.
The above are the general practices which needs to be observed at home and at school. Hence it is important for the parents to ensure that the above is followed at home and outside whilst teachers take the responsibility of the same at school.
Education has become a challenge during this pandemic. But it should not be stopped due to such unexpected and unprecedented situations. School teachers play an important role in supporting their students. They can use various online tools to educate and to stay in touch with the students. The teachers can do the following to ensure that the learning is continued in a safe and effective manner:
Make the pre-school children understand the importance of hygiene. The teachers can record a demonstration of how to wash hands by singing a song for 20 seconds and send the videos to the children. This will motivate them rather than a verbal instruction.
Introduce small stories and video clips to demonstrate the hygiene rules which needs to be followed, as well as foster reflections about empathy, solidarity and respect for one another .
Co-ordinate with their parents to log in at the given time & teach physical exercises to keep them fit.
Teach them art & crafts which will increase the level of their motor skills through live video clips and ensure that the interaction between the teacher and the child stays active during the session.
When Making virtual class rooms make sure that it is attractive & enjoyable to the young ones. ( i.e: colourful backdrops)
Send notes and make sure that it reaches and then ensure that they complete them.
Plan appropriate curriculum which can be delivered online and make sure that it does not stress them.
As a teacher, do not forget that a classroom will have children from diverse background. Hence it is your duty to ensure that all the children have access to modern technology, if anyone is unable to afford such a privilege then please contact the relevant government authority to make such facilities available to all the children. This will ensure that no child is deprived of an opportunity to learn and the equilibrium is maintained among the children in the class room and justice is served.
Apart from the above academic related duties It is also important for the teachers to maintain constant communication with the parents . Through this communication you have to ensure that the children feel comfortable with the new arrangements. Some young children who do not know how to express their feelings may react in different ways. They may panic by seeing what is going on; some may be afraid to be alone especially considering that the new setup is not the one that they are used to and be anxious. Some may have sleepless nights. Since we now have enough precious time to spend, have conversations with parents to iron out the issues mentioned above. This will make you a conscientious teacher.
Let's stay apart and still be a part in progress.
By Mrs. Puhalojini Sivadarshanan
Head Mistress,
Mangaiyar Maria Montessori
Colombo, Sri Lanka