Let's Create a Kinder and Caring World
The whole human race is facing the threat of COVID-19. This threat is not only faced by a particular community or ethnicity, therefore COVID-19 teaches us that we all belong to one human race and are not different. It is important to understand the underlying message of this pandemic which is to work as a community in solidarity.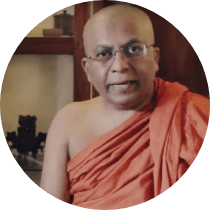 This disease was not purposely inflicted by one person or one country and therefore we must avoid discriminating people or countries that have suffered the consequence of COVID-19. If we continue to discriminated affected people, those who are affected will not reveal their condition and seek help due to fear.
The repercussion of COVID-19 questions our way of life as we have been running a race and we never took the opportunity to reflect on the way of life. We lived in constant competition and only calculated wealth but we never considered the damage done to the Environment through pollution and exploitation. Our Religions encourage us to live a simple life, therefore we must return to these values and explore a new model of development.
Almost all countries have mentioned that they do not have enough of hospitals and beds to treat COVID-19 but these countries have enough of arms and weapons. They have invested so much money on arms and weapons but not on hospitals because of greediness, competition and mistrust. This pandemic has revealed that we must create a world and future where people love, care and trust each other.
Let us try to understand the underlying message of Coronavirus which is to create a kinder and caring world.
By Ven. Galkande Dhammananda Thero
Executive Director, Walpola Rahaula Institute for Buddhist Studies
Member of the Global Network of Religions for Children, Sri Lanka