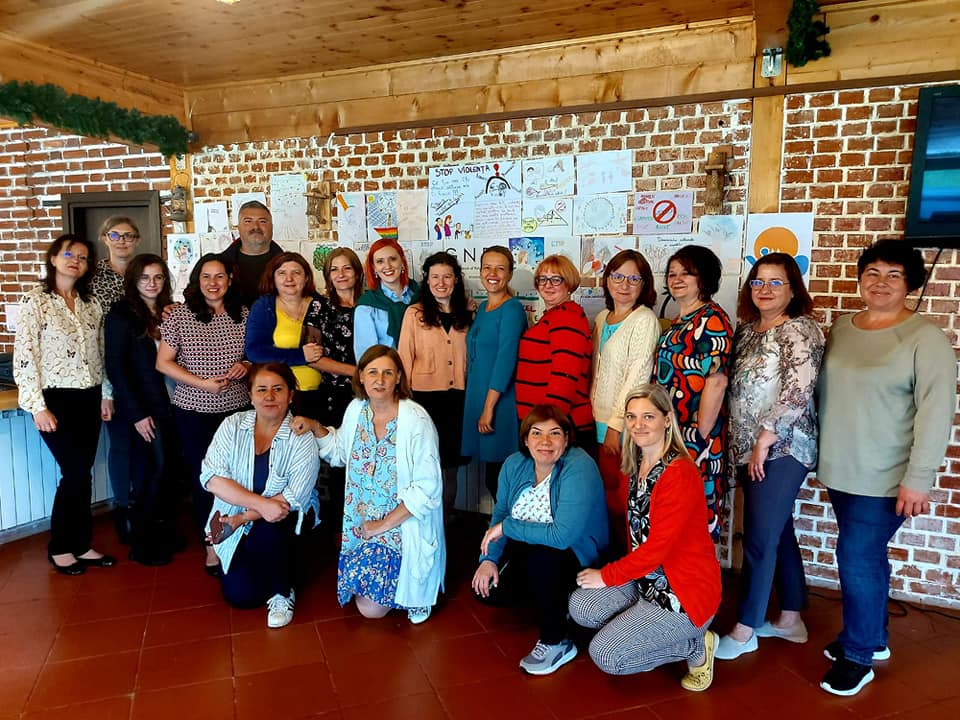 GNRC Romania committee was launched on 3rd September 2022 in Sinaia, Romania. In a hybrid event themed Building an interfaith-inspired world for our children, our responsibility for their future, the launch brought together forty-four participants, including school representatives, religious leaders, experts in education, and psychologists, in a bid to strengthen and reinvigorate the Network.
Ms. Laura Molnar, Coordinator, GNRC Romania, welcomed the participants to the launch and thanked them for their attendance, mentioning the uniting mission of making the world a better place for children.
In his remarks, Dr. Mustafa Y. Ali, Secretary General, GNRC, commended the work by GNRC Romania, to promote the well-being of children through child-focused programs, especially with refugees, from Ukraine, and programs that promote values for peaceful coexistence. He assured GNRC Romania of the support from the secretariat as they continue to advocate for the rights and well-being of children.
GNRC Romania youth members, Tudor, and Rebeca, shared their experiences as GNRC members, and expressed their gratitude for all they had learned through GNRC Romania, stating, "We strongly believe that everyone is capable of changing the world for the better."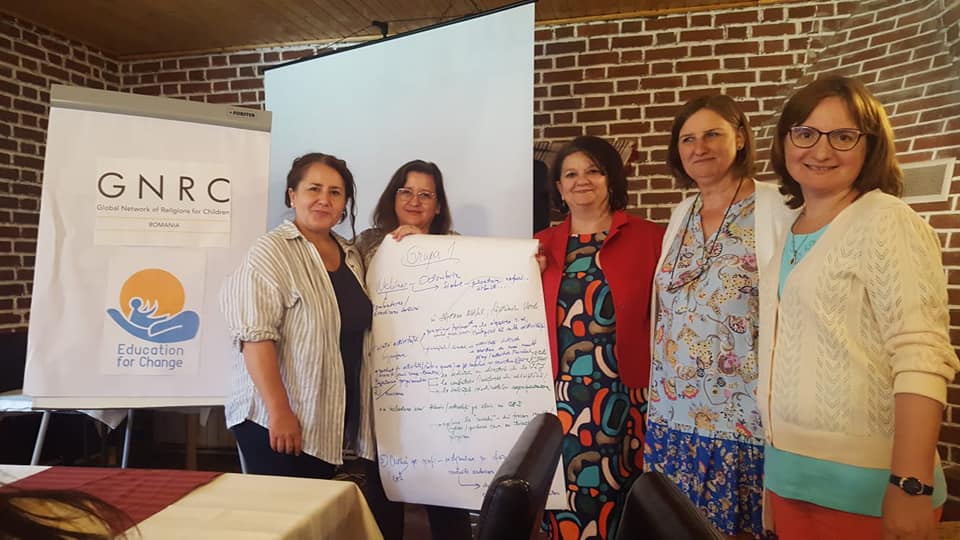 Ms. Maria Lucia Uribe, Director, Ethics Education for Children, commended the work of GNRC Romania stating, "As Arigatou International – Geneva, we appreciate the selfless work you passionately do for children even with limited resources." She also shared the plans to launch a tool kit on the Spiritual Development of Children in Early Childhood, on the Day of Prayer and Action for Children 2022, in Rome.
Ms. Nyambura Gichuki, Programs Officer, End Child Poverty, applauded GNRC Romania for their work, and presented the ECP@10 campaign, urging everyone present to make a pledge towards ending child poverty.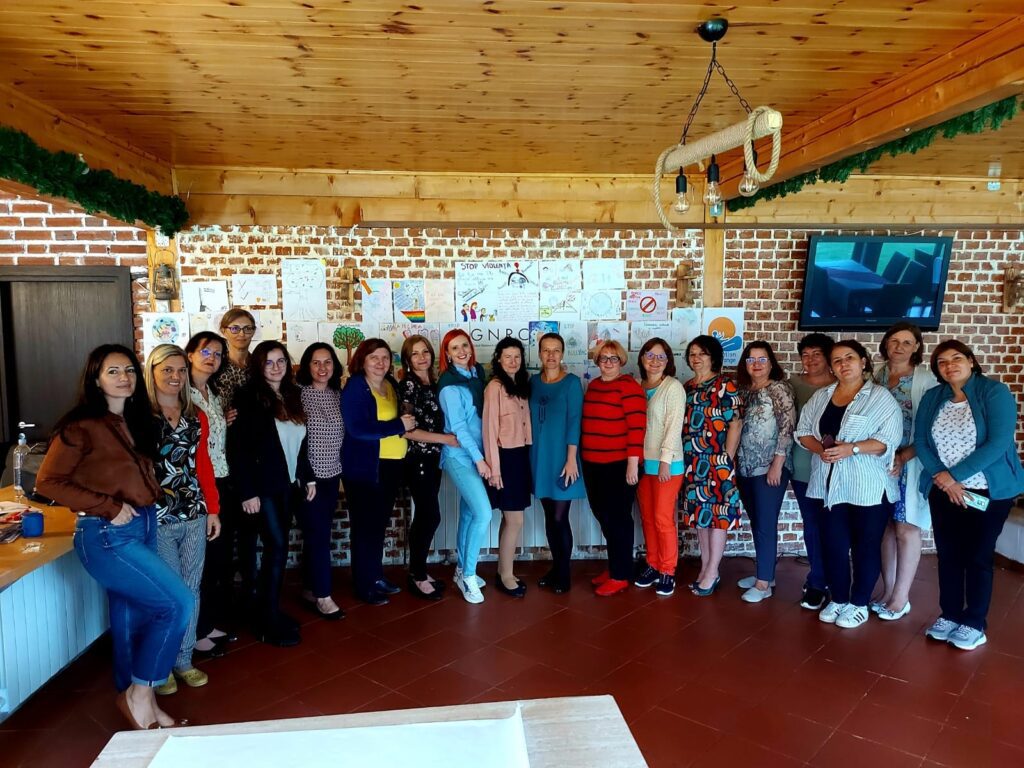 A faith leader from the Orthodox community, Czacu Gabriel, expressed his delight to be part of GNRC, where he continues to learn how best to advocate for children's rights. He also expressed his gratitude to Arigatou International for launching the GNRC, which continues to benefit children at the grassroots level in Romania and the world.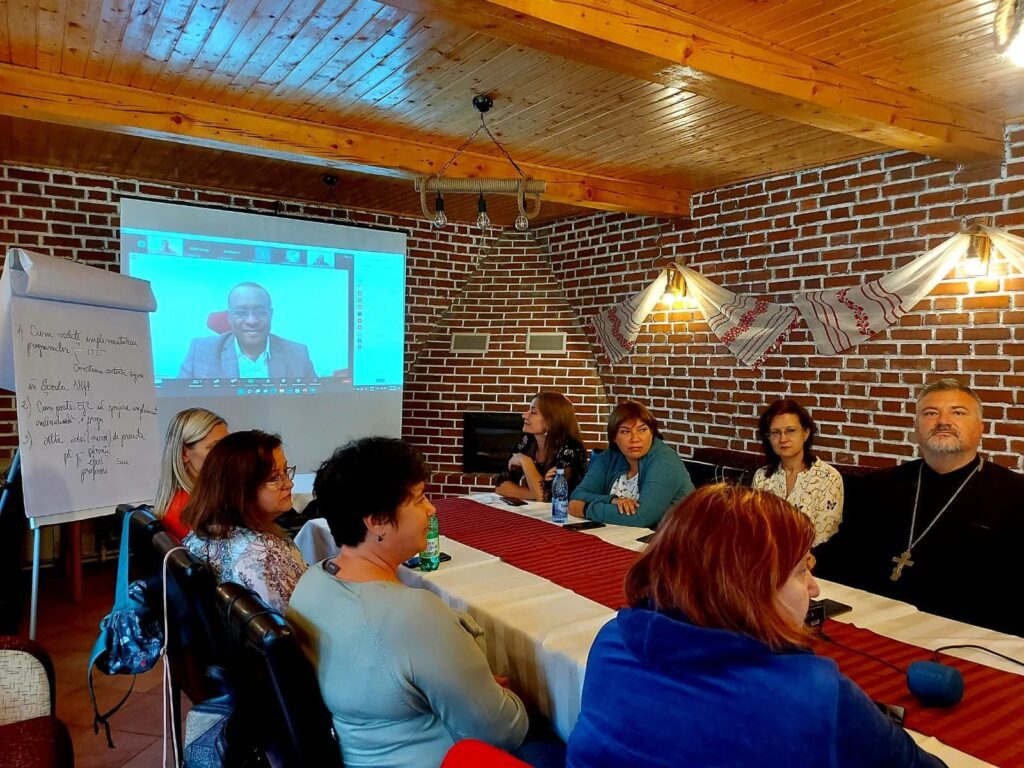 Dr. Mustafa proclaimed GNRC Romania's committee officially launched, after which there was an exhibition of art by children as a symbolic gesture of the launch.
The post <strong>GNRC Romania Committee Launch</strong> appeared first on Global Network of Religions for Children.