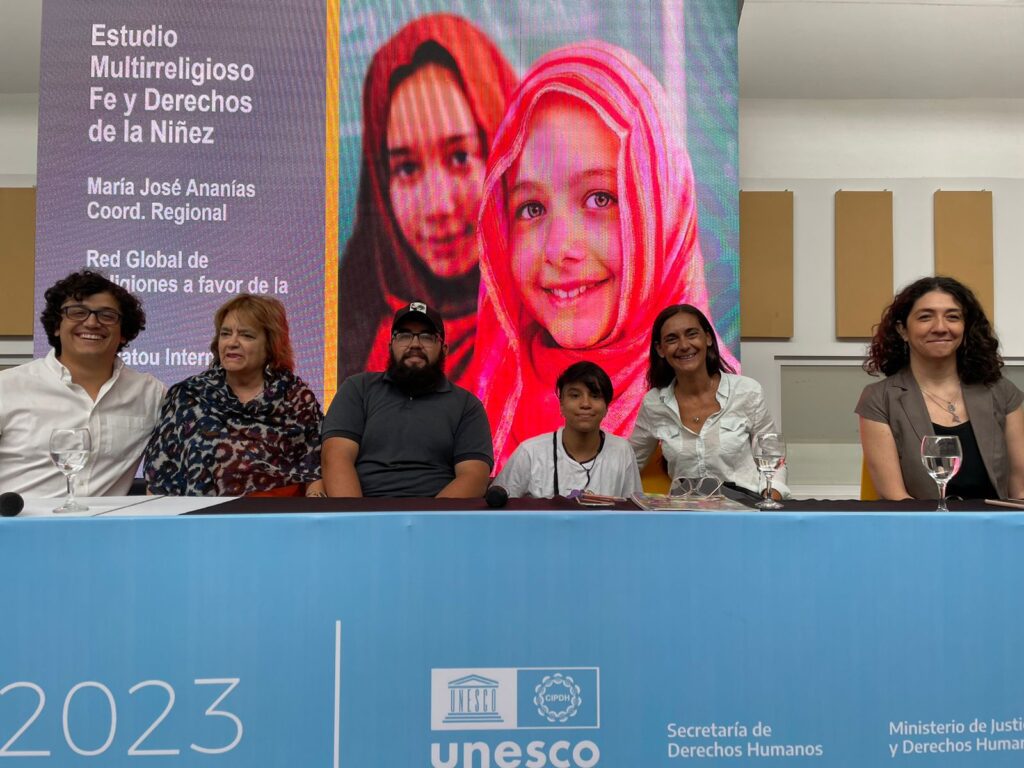 GNRC Argentina participated in the third World Forum on Human Rights held in Buenos Aires from 20th to 24th March 2023. They made a presentation led by their Coordinator, Ms. Ana Maria Verilla, Claudio Fuentes, a GNRC member, and Mr. Joni, GNRC member, on activities by GNRC Argentina. 
Ms. María José Ananias, Coordinator, GNRC Latin America and the Caribbean (LAC), also participated in the meeting. She presented on the Study of Faith and Children's Rights: Multireligious Study of the Convention on the Rights of the Child, benefitting eighteen individuals.
The post World Forum on Human Rights  appeared first on Global Network of Religions for Children.