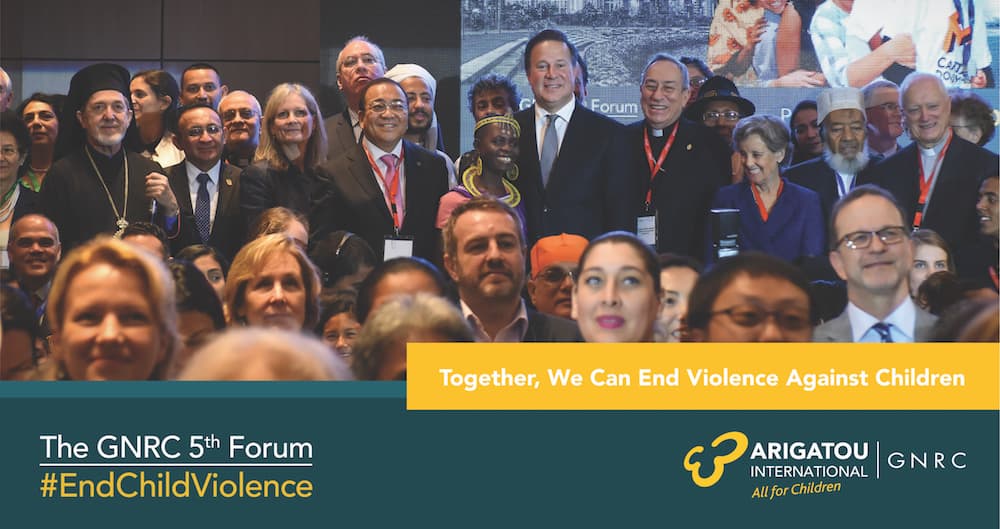 Five hundred faith leaders from 70 countries, joined by representatives of governments, the United Nations, and international and grassroots organizations, have made a solemn commitment to greater effort and cooperation in the cause of ending violence against children. The leaders met in Panama City, Panama for the 5th Forum of the Global Network of Religions for Children (GNRC) from 9-11 May 2017, reaffirming the universal "moral imperative to protect children from harm."
The outcomes of the forum were summed up in "The Panama Declaration on Ending Violence Against Children," which was adopted enthusiastically by all the participants at the end of the Forum.
The President of the Republic of Panama H.E. Juan Carlos Varela officiated the opening of the Forum, calling for an urgent response from the international community and all of the human family to address the plight of children worldwide. Speaker after speaker, including UNICEF Executive Director Mr. Anthony Lake; UN Special Representative of the Secretary General on Preventing Violence Against Children Ms. Marta Santos Pais; Global Partnership and Fund to End Violence Against Children Director Dr. Susan Bissell; HRH Prince El Hassan bin Talal of Jordan; President of the Pontifical Council on Interreligious Dialogue Cardinal Jean-Louis Tauran; World Council of Churches General Secretary Rev. Dr. Olav Fykse Tveit and WCC Moderator Dr. Agnes Abuom, declared in one voice that it is unacceptable that one billion children worldwide continue to endure physical, psychological or sexual violence.