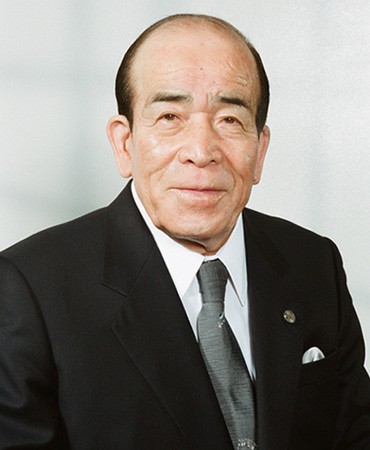 The entire Arigatou family is mourning the loss of Rev. Takeyasu Miyamoto, Founder of Arigatou International and Leader of Myochikai, who passed away on Thursday, March 26, 2015, at 3:50 am in Tokyo at the age of 97. He will be deeply and dearly missed.
A memorial ceremony for the family will take place on April 2, and a public event honoring his life and contributions is scheduled for May 14 in Tokyo.
Rev. Miyamoto was a true pioneer of compassion and a rare spiritual leader who had the gift of inspiring people to go beyond all the usual limits in order to care for others, especially children. From a small Japanese Buddhist movement launched in 1950, his seminal ideas have grown to have a worldwide impact.
After studying with Myochikai's founder, Rev. Mitsu Miyamoto, from 1945 until her passing in 1984, Rev. Takeyasu Miyamoto became Leader of Myochikai, after completing 1000 days of ascetic disciplines to prepare for the task of succeeding her. As Leader of Myochikai, he emphasized the duty and potential of every person to practice "perseverance for the sake of good" and make a contribution to world peace, based on the teachings of Rev. Mitsu Miyamoto. He frequently taught on the themes of gratitude, change of heart, and honoring all those who came before us.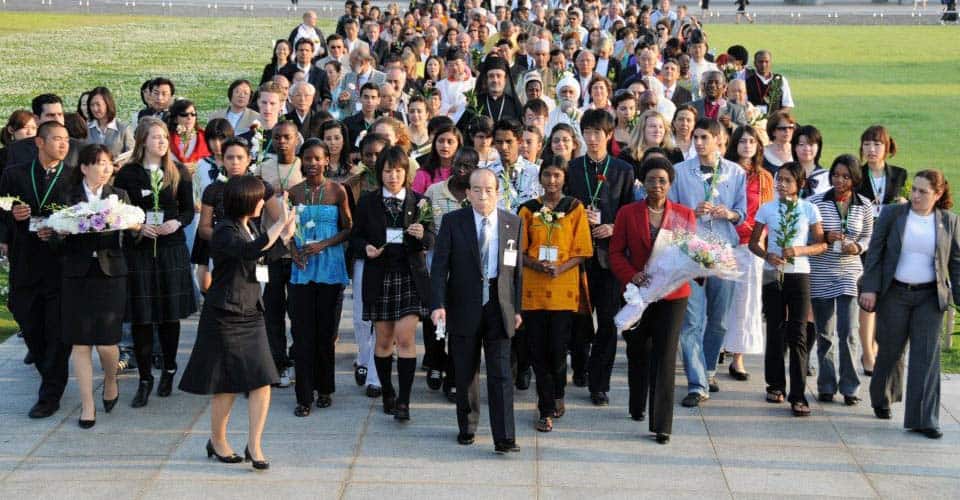 In 1990, Rev. Miyamoto established the Arigatou Foundation (now Arigatou International) "in response to the terrible suffering of so many children around the world" and gave it the mission of creating a better environment for children everywhere. Then, in the year 2000, he inaugurated the Global Network of Religions for Children (GNRC), bringing together diverse people of faith from around the world to commit themselves to "making a contribution from the religious perspective to the promotion of child rights in the 21st century."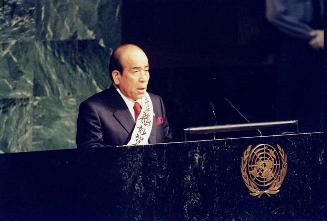 At the United Nations Special Session on Children in 2002, Rev. Miyamoto was selected to address the General Assembly on behalf of people of faith around the world, and he pledged to bring diverse religious communities together to do more for ethics education, child rights, and ending child poverty.
Under Rev. Miyamoto's leadership in the ensuing decade, from those three pledges emerged three other global interfaith initiatives supported by Arigatou International: Ethics Education for Children, Prayer and Action for Children, and End Child Poverty.
While mourning this great loss, the Arigatou family is determined more than ever to continue the great work started by Rev. Miyamoto until every child on earth gets to grow up safe and sound, and ultimately, the whole human family lives in world peace.
Rev. Takeyasu Miyamoto is survived by two daughters, and one son, Rev. Keishi Miyamoto, who is President of Arigatou International.