When provided with safe environments and spaces to share their views and propose ideas, children can feel empowered to take action and inspired to build a better world.
At Arigatou International, we believe in the capacity of children and young people to lead initiatives that can positively transform their communities and the world. This page collects some inspiring examples of projects genuinely designed and implemented by children with the support of caring adults.
Children-led solutions to poverty
Launched in 2020 by Arigatou International, the Children's Solutions Lab aims to support children in taking action to address poverty in their communities through solutions based on education.
Through an open call, children's groups around the world are invited to submit projects led by them that can propose context-sensitive and unique solutions to poverty. The projects are expected to address the ethical challenges and the cultural norms that can lead to poverty and suggest solutions for this based on education.
In 2021, five child-led projects were successfully implemented by groups of children in Cuba, India, Kenya, Peru, and Serbia, with the unwavering support of committed adults in each of these locations. Read some of their inspiring stories below: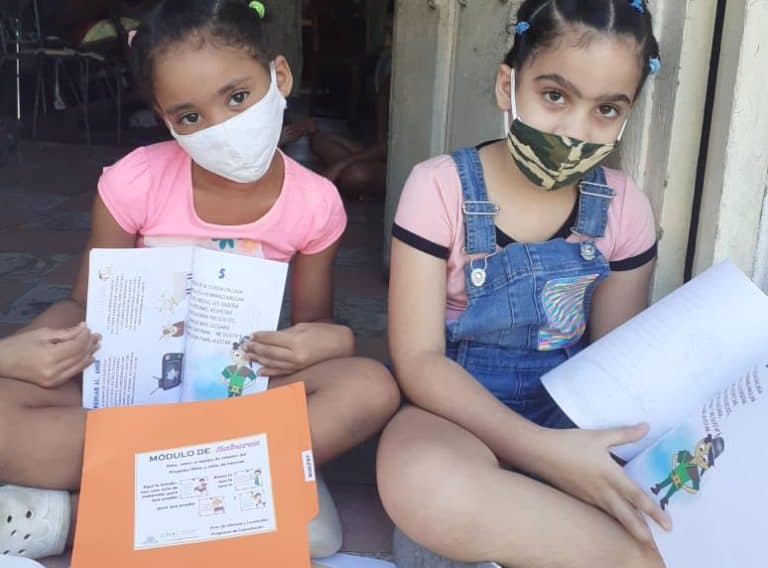 The Children of the Internet
Location: Cuba
Lead team: 3 girls and 3 boys
Micro-grant received: 1500 USD
The children began the first phase of the project by identifying and visiting socially disadvantaged children. They researched and decided upon the materials and they created informative educational folders which they then delivered to the beneficiaries to support their education.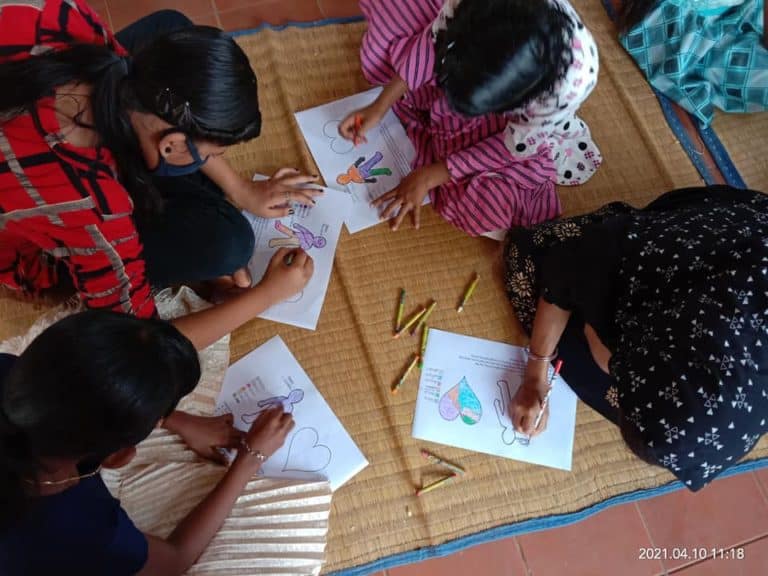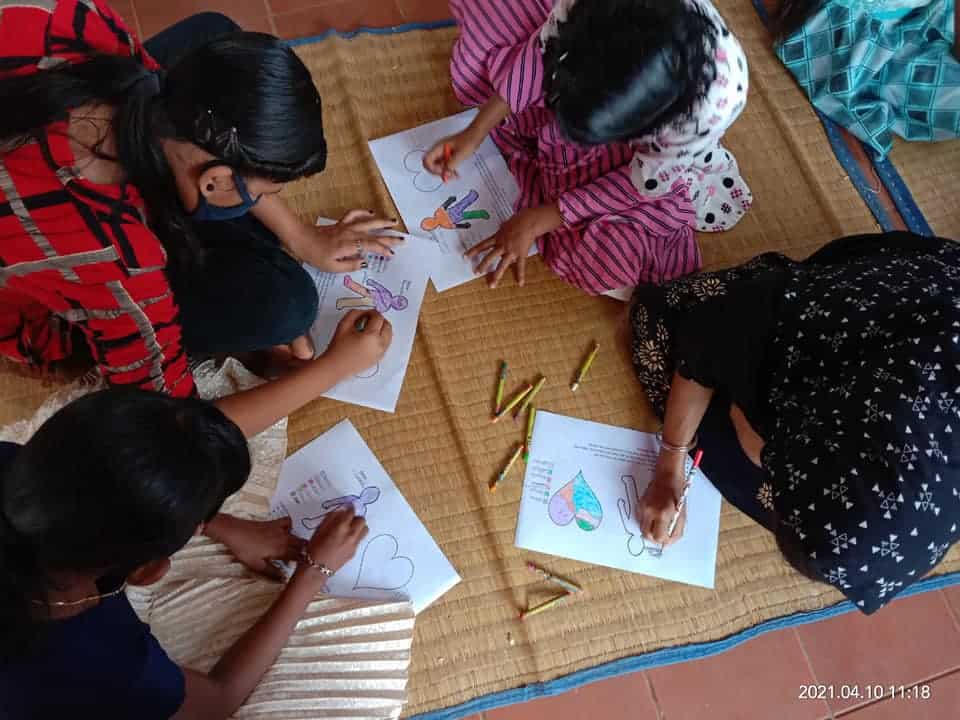 Location: India
Lead team: 5 children between 13-17 years old
Micro-grant received: 1500 USD
More than 300 children engaged in brainstorming sessions to decide what could be done to address local issues related to education, health care, and livelihoods aggravated by the school closures and restrictions imposed due to the Covid-19 pandemic.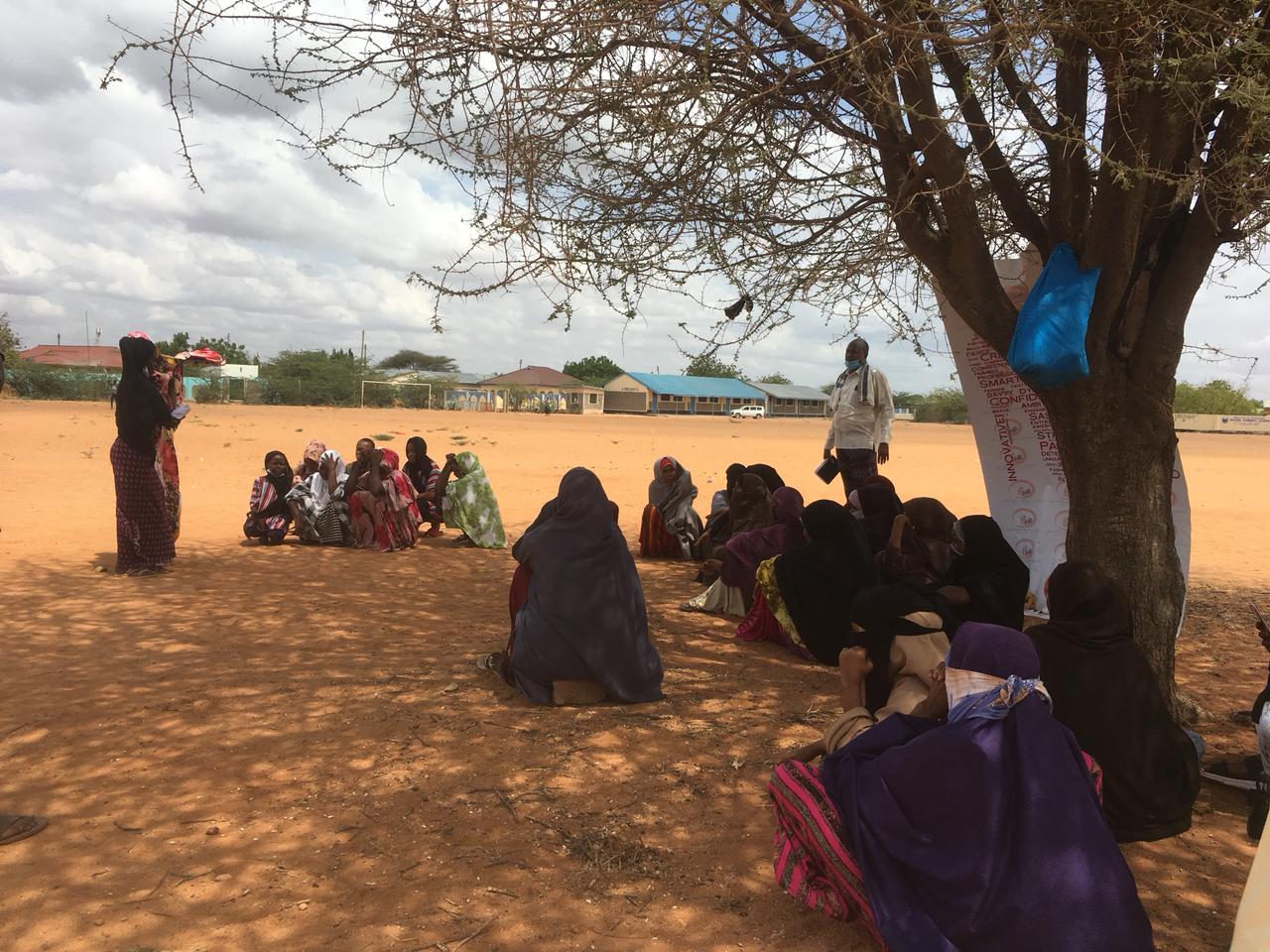 Location: Kenya
Lead team: 7 girls and 4 boy
Micro-grant received: 500 USD
Through theater, a group of 11 children coming from different backgrounds  from Garissa, Kenya, advocated against the practice of child and forced marriages and for the importance of educating children to break the cycle of poverty and uphold the rights of children.
Children conducting a podcast on their rights
Here is the first of a series of eight episodes of the podcast "Wear my Shoes" part of the Prayer and Action campaign launched in 2021 by Arigatou International. Conducted by children from diverse cultural and religious backgrounds, the podcast proposes enriching dialogues with influencing adults about issues affecting children's rights and well-being.
After participating in the Arigatou International Learning to Live Together Programme, Arun from India became more empathic to the needs of the most vulnerable and got inspired to collect food to support people in the community. With the help of other children from different religious traditions and the support of Shanti Ashram, they were able to provide food for many families in Coimbatore.
Snapshots of children-led actions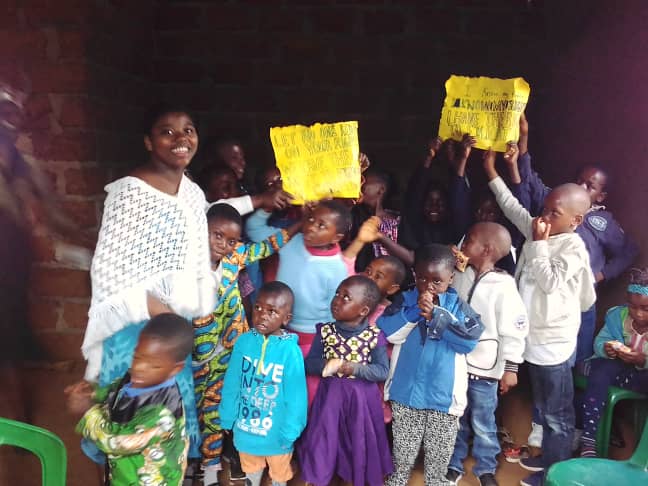 Cameroon
Bertsy (16 years old) poses next to children from her village in Cameroon, after facilitating a session on child rights and creating handmade posters to promote their rights. June 2019.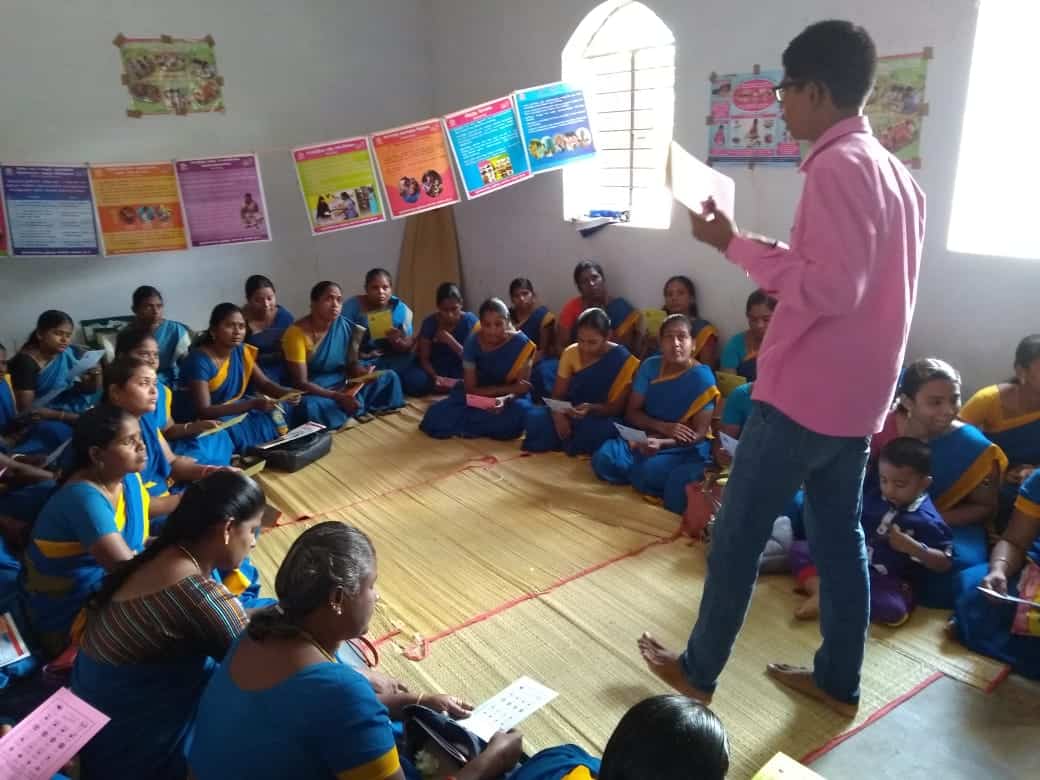 India
Aakash (17 years old) visits schools in Coimbatore to share with other children what he knows about child rights and why it is important to demand your rights as a child. (November 2019)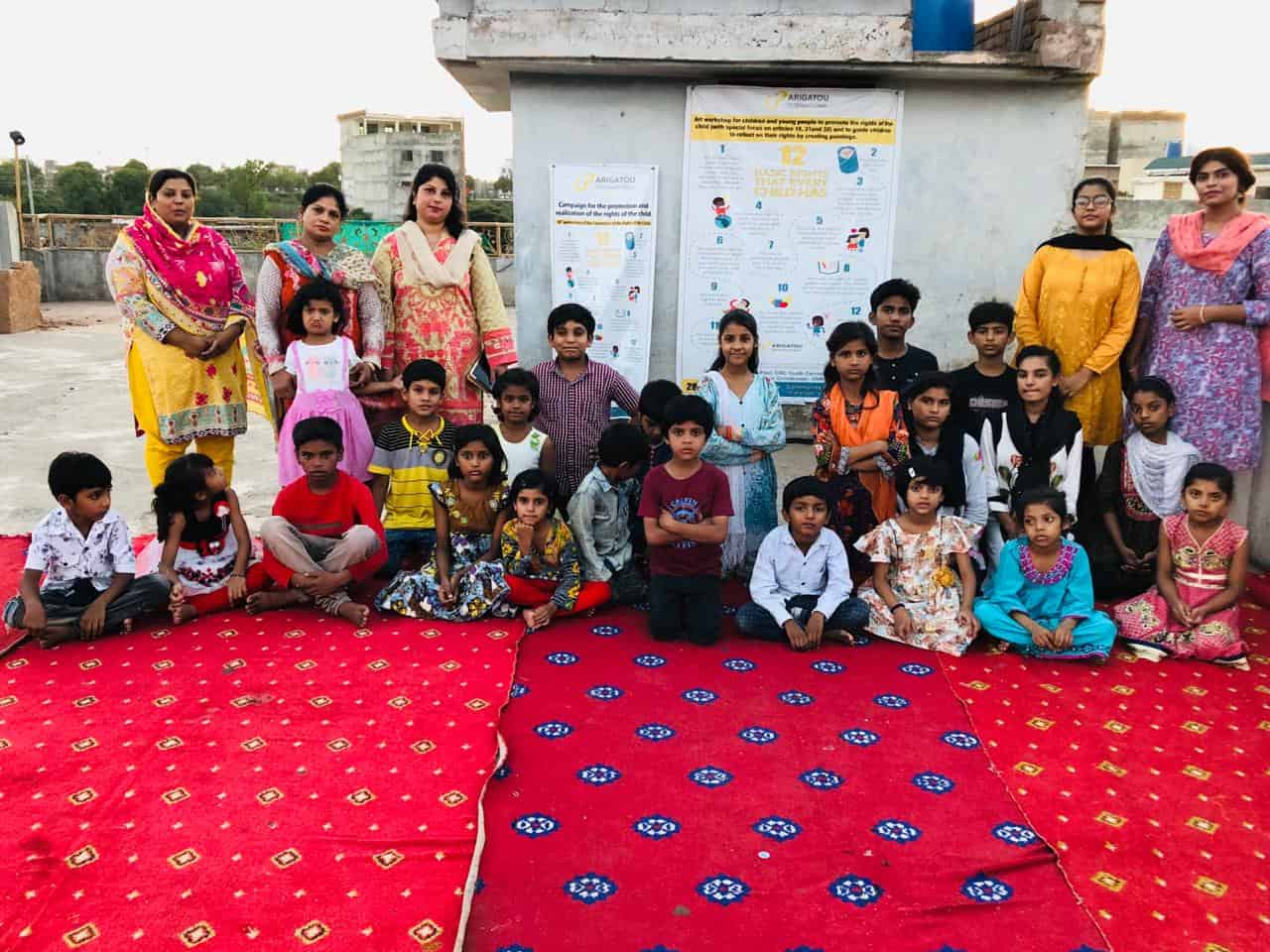 Pakistan
Children from a local orphanage in Pakistan, participate of a painting workshop lead by Saman (17 years old). The objective of the workshop was to reflect about child rights. July 2019.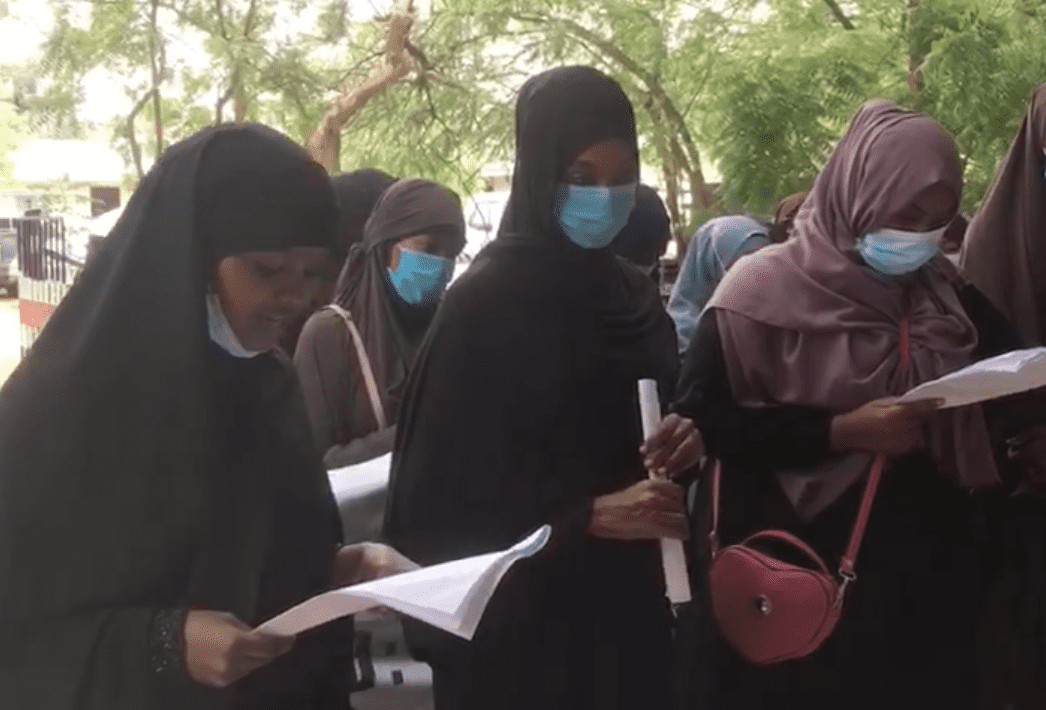 Kenya
Led by Ikran (a 17 years old local leader) girls in Kenya share with their local government a statement against female genital mutilation and demand their rights to education.