For Arigatou International, we believe in the importance of fostering the agency of the child and strengthening a culture within the organization and in the work with our partners that enable children to have their say, work together with others and make a difference in their communities.
Being able to make choices and decisions to influence life events and to have an impact on one's world, gives children the opportunity to develop their identity, sense of purpose and contributes to their well-being.
Silvia Mazzarelli, the GNRC Coordinator for Latin America and the Caribbean, talks about why participation is important for the development of the child and how we can avoid adultcentrism in order to ensure meaningful participation of children in all aspects and decisions that concern them.
Our Policy and Code of Conduct
Our Child Safeguarding Policy and Code of Conduct provides guidelines for all our staff members, volunteers, and partners to keep children safe. 
Click below to review our Policy in English or Spanish, a child-friendly version of the Policy,  as well as guidelines to ensure children are treated with dignity and respect on online platforms.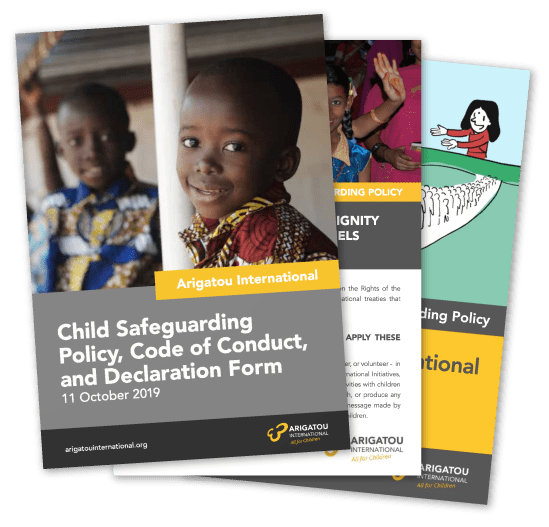 Creating Safe Environments​
Ensuring children's safety requires the creation of safe environments for their participation, and learning. Part of our work involves training adults on how to create these environments for children. We have also invited children to tell us how to achieve this. 
Several articles in the Convention on the Rights of the Child affirm the responsibilities and duties that adults and governments have to ensure that every child is safe and free from any kind of abuse. Discover what the CRC has to say about safeguarding children. 
Listen to what children have to say about their participation in GNRC programs and activities: