"True security lies not in the things one has, but in the things we can do without"
Og. Mandino
The current stay at home and lockdown situation is very complex for everyone, particularly for children. It's like the two sides of a coin. This is what it is for children: all, irrespective of their situation, are facing a complex time, there are uncertainties and fear about what is happening and its challenges, as this is something that has never happened before.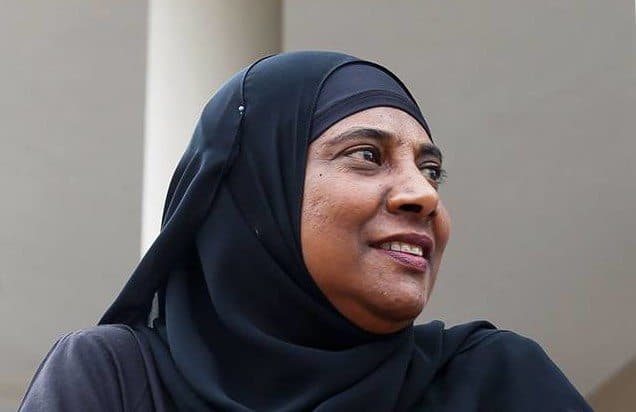 As Covid-19 made its way into countries at different intervals, at different times, the alarm bell began to ring.
In the first week of March we, in South Africa, were care free, enjoying our time with our many activities, with our children and working on our Youth Interfaith Forum, when suddenly we received the Presidential announcement that we must work from home and that schools will close earlier than the annual schedule.
Children in South Africa were preparing for the first term examinations, but schools had to close. Quick arrangements were to be made for the sudden change. Emotionally it came with great anxiety for children on the uncertainty of the future. Children who are normally playful, relaxed and causal, who took time to head home, became anxious and weary and took heed of the call, not to loiter on the streets. There were signs of fear, not to be in public spaces, fear of the unknown. Children, responded differently, some happy with the no school and other students were sad.
A few weeks after the announcement of a total lockdown. What does this mean for an average South African?
Children are not used to being inside the house, by their very nature of being children, they are playful and physically active beings, they love playing with friends and other children and now this has to be curbed. In actual fact, stopped.
They cannot visit their own families like they normally do. The emotions of children are being tested, and unfamiliar emotions emerging as they feel fear about the future and anxiety with what it may bring. There is no way "out", they do not have the external space such as school, madrassa, extended family, or the neighbours, to engage, reflect and play with. They have to now share the space at home, the chores, the things around them. They get easily irritated and frustrated with all this new overwhelming reality that becomes a major challenge in households to cope in positive ways.
How do parents working from home, balance their time with their children? This is very tough and difficult as parents themselves face the uncertainty of the future. Children are naturally demanding more time with their parents and at times feel overwhelmed or can't understand the situation. This may lead to the display of challenging behaviours as a result of the many difficult emotions navigating inside them. Taking care of children is a full time job. Both children and parents are not used to this, normally family spends less "US" time together, so to manage these days may become very tough.
Well-resourced households can plan a good and balanced day with their children. They can get to do many things such as reading, watching TV, playing board games, physical exercise, praying or engaging in creative activities.
Children living in vulnerable contexts and households face major challenges and problems. They do not have "space" for any activity. Their houses are small and they have no option but to deal with that. They cannot run away from an abusive situation. Children that attended school and benefited with a feeding scheme, are hungry as sometime this was their only meal for the day. In addition, violence against children within the home environment has increased during this lockdown period. Children and particularly women are not always safe inside their homes with abuse and violence permeating their days.
Religious leaders and faith based organisations from all faith traditions are actively involved, in various activities in the country, responding to these challenges and to COVID-19. They have rallied together to set up safe spaces for the homeless, feeding schemes, food hampers for the needy and spiritual counselling. The demand is overwhelming. Safety nets are put in place to address the many challenges faced ensuring religious leaders and Faith Based Organisations as essential workers.
We Hope and Pray, to create a Caring Human Family, in our struggle against Covid -19 during these trying times of need.
By Saydoon Nisa
GNRC Coordinator
Trainer on the Learning to Live Together Program of Arigatou International
South Africa