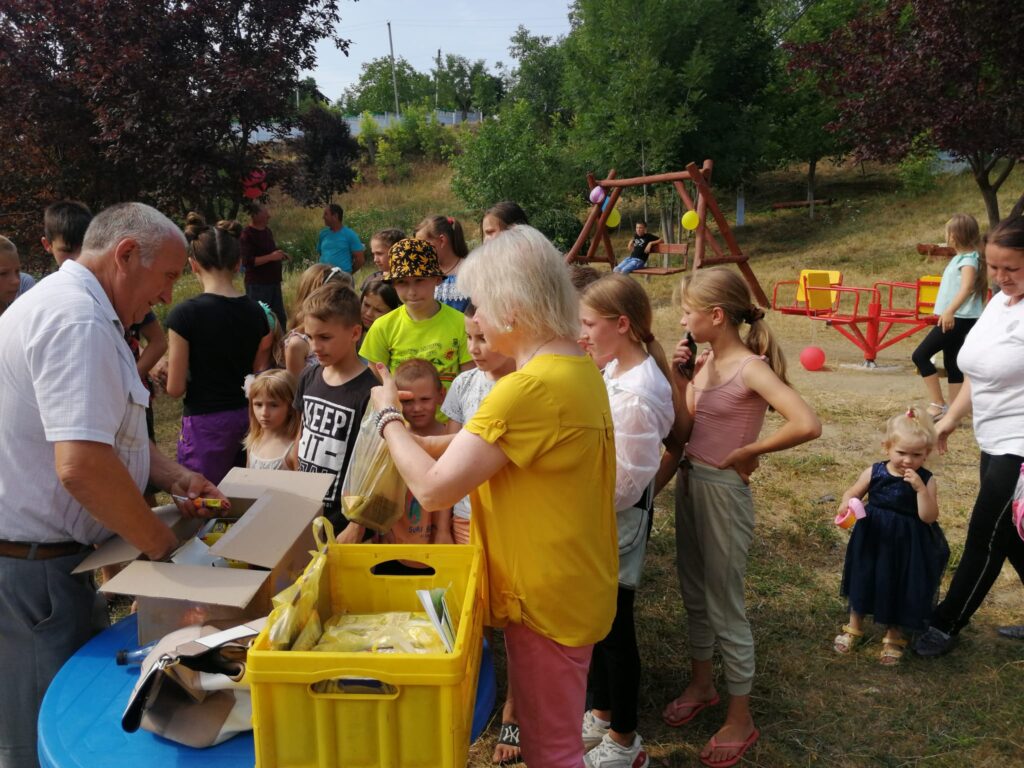 The Global Network of Religions for Children (GNRC) – Moldova, through the Association of Professional Women from Moldova has established and officially launched on, 26 July 2022 a children's play park, in commemoration of the End Child Poverty 10 – anniversary, dubbed ECP@10.
The park is intended to provide a safe space for children to play, dialogue and even initiate and enable them take actions to address poverty, for example, hosting the Children Solutions Lab sessions.
GNRC Moldova has over the years been a valued partner in addressing child poverty. Most notably in May 2020; amid the COVID-19 pandemic, we partnered with them in supporting education for vulnerable children in the country. It is worth noting that during that time, education in nearly all countries worldwide had shifted physical school courtyards to digital spaces, which posed socio-economic challenge especially for vulnerable children across the world.
In commemorating the End Child Poverty 10 – anniversary, we launched a campaign, themed – All out to End Child Poverty: Looking back, Forging ahead. Through the campaign, we have set out to celebrate global progress made towards overcoming child poverty over the last 10 years as well as appreciate our champions, including members of the GNRC. Thus, we not only appreciate GNRC Moldova for this great way of celebrating 10 years of End Child Poverty, but we also view it as a unique action geared towards addressing child poverty.
The ECP@10 campaign aims to enable us collectively amplify efforts to eradicate child poverty and mobilise our communities to take action for all children. Every action, big or small, counts. The campaign was launched on 16 June 2022 and will run through to the International Day for the Eradication of Poverty (IDEP) commemorations. The campaign is consolidated in this microsite.
The post GNRC Moldova launches children's park to mark ECP@10. appeared first on End Child Poverty.